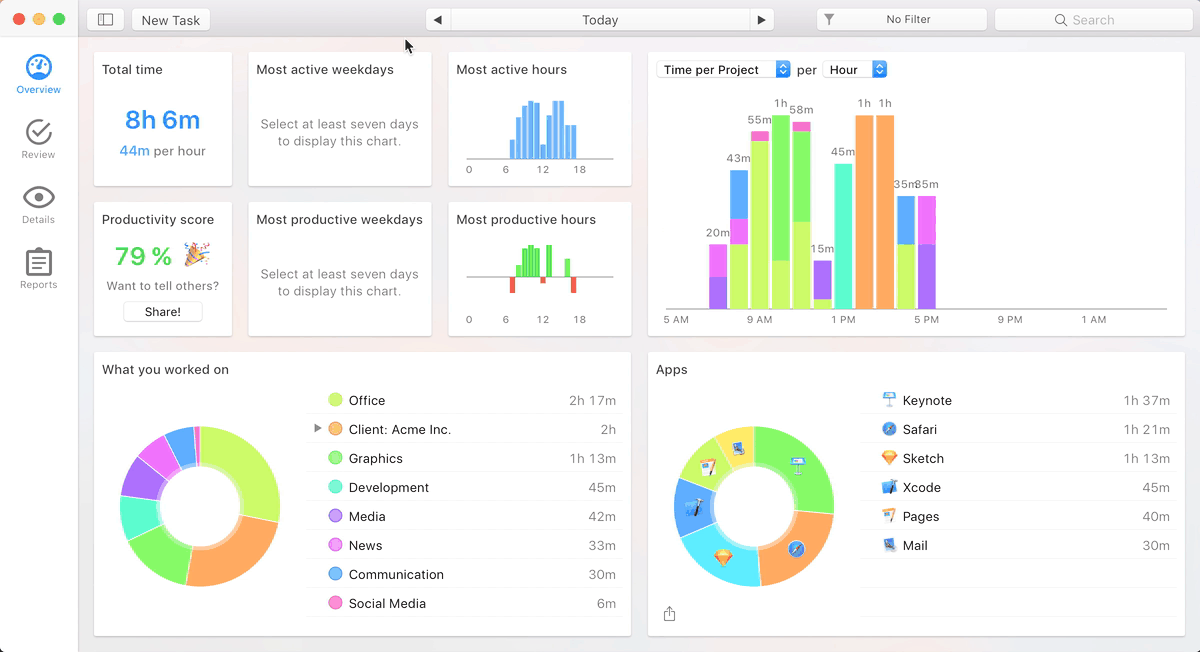 Time is your most precious resource. You need to know how you are spending it. But time tracking is hard. Having to throw a switch somewhere every time you change tasks or projects never works and is super-distracting. As a result, you end up with bad data.
The brand new Timing fixes that. Timing automatically tracks which apps, documents, and websites you use — without start/stop timers.
See how you spend your time, eliminate distracting activities, and improve your client billing.
Timing lets you stop worrying about time and focus on doing your best work instead!
Timing also understands that your time tracking data is super sensitive, so Timing keeps it safe on your Mac.
I use this app on my Mac every day, and it's helped me learn a ton about where I'm spending my time. This data is very useful in becoming more productive.
Try it yourself with the free 14-day trial and get 10% off until the end of July with the links in this post.