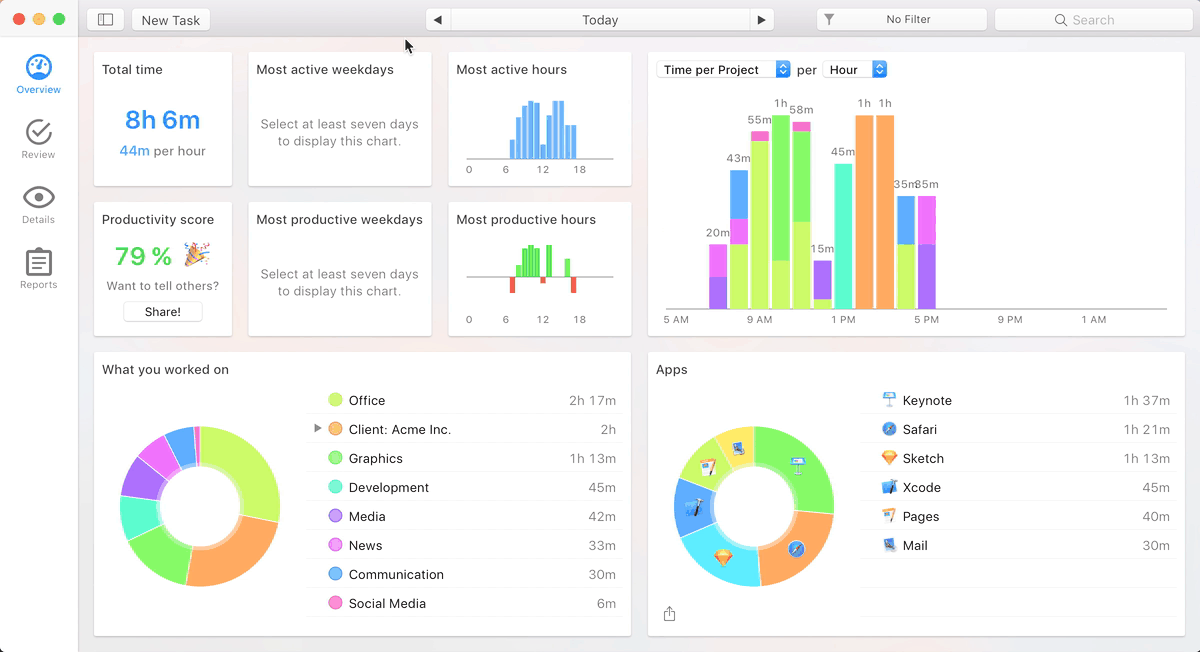 Time is your most precious resource. You need to know how you are spending it.
But time tracking is no fun, especially when you forget to start or stop a timer.
What's more, having to worry about starting timers all the time makes you lose focus quickly.
Enter Timing.
Timing automatically tracks which apps, documents and websites you use — without start/stop timers.
See how you spend your time, eliminate distracting activities, and improve your client billing.
It's like Screen Time on steroids.
Timing lets you stop worrying about time and focus on doing your best work instead.
Timing also offers a web app to track time from anywhere, not to mention the ability to seamlessly sync data across all your Macs.
The Timing team even offers a set of Siri shortcuts to start and stop timers as quickly as possible.
And if you spend a lot of time in meetings, you will be delighted by Timing's ability to record time for calendar events with a single click.
Not convinced yet? Read what David himself has to say about Timing. (Spoiler alert: He likes it, and it helps him be more productive.) Or download the free 14-day trial today and get 10% off for the first year!